Marketing Strategy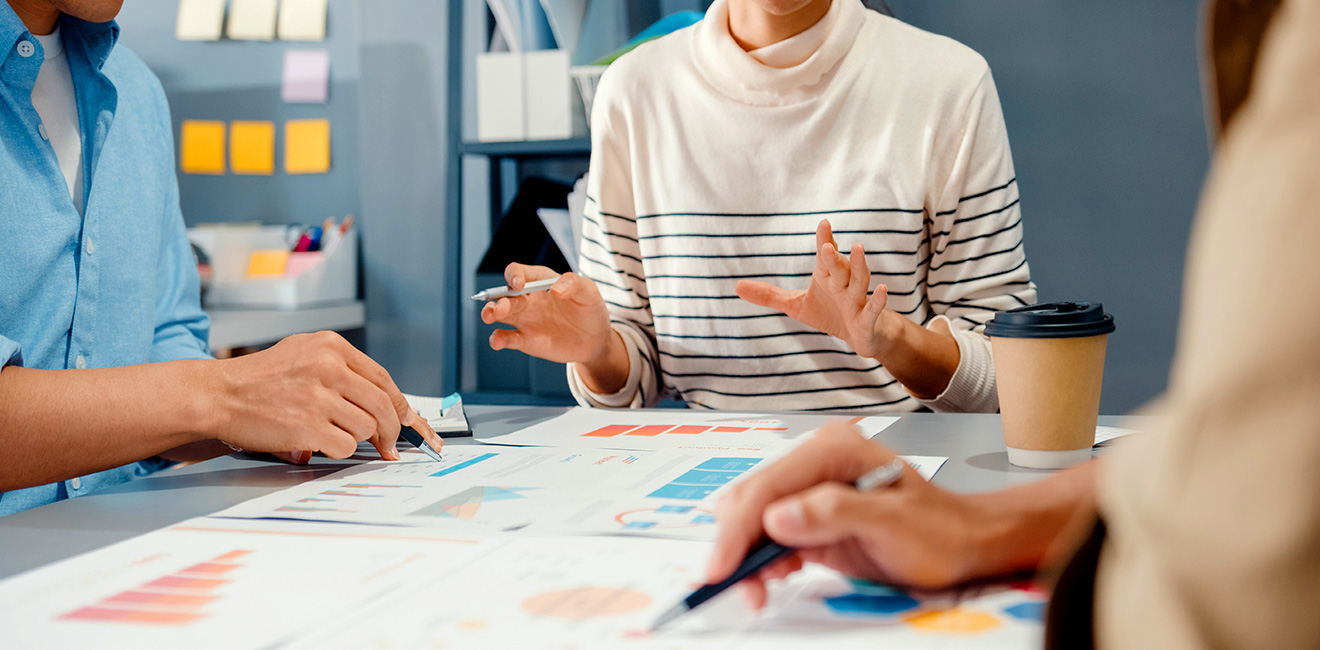 Marketing Consultancy
Companies often need an outside perspective in order to understand the growth potential that they hold.
TAM TAM's team of experts provides this necessary step-back to optimize marketing strategies and create long-term growth.
We work with BTB and BTC companies in a variety of industries and provide appropriate analysis by immersing ourselves in the different departments and levels of the organization that we work with.
We build ourselves a comprehensive vision, providing and implementing a novel marketing strategy that pays off for our customers. From the strategic approach to the operational implementation of projects, our working methods can involve a multitude of actors within a company.
In 4 steps, we coordinate with our clients :
We audit their current marketing strategy
We identify areas for improvement
We define new objectives
We propose a marketing plan with concrete organization, appropriate tools, and an appropriate budget.
Our marketing action plans are tailored to each of our clients because we constantly strive to understand their business and its evolution in breadth and depth.
International Marketing
With teams based in Luxembourg, Algiers, and Boston, TAM TAM possesses an international culture that allows us to successfully assist companies in discovering new markets and expanding their international horizons.
Our international expertise also offers customers focused on their domestic market the possibility to benefit from all the best marketing practices that may exist in Europe, North Africa or North America.
TAM TAM is also a member of local and international institutions. We are members of :
Digital Audit
We offer companies our dual expertise in marketing and technology to provide them with an analysis and evaluation of their online presence.
We perform a digital audit, which consists of a comprehensive verification process aimed at detailing a company's digital footprint, whether it be on its websites, social networks, mobile applications, online sales platforms, digital marketing campaigns, etc.
The main goal of a digital audit is to measure how performant and effective the different strategies and tactics put in place are at achieving a company's marketing and communication objectives.
This includes aspects such as: online content quality, search engine optimization, user experience, data security, social media management, digital marketing strategy, key performance indicators, and much more.
Through a digital audit, TAM TAM's team of experts helps companies understand their digital positioning relative to their competitors, identifies areas for improvement, recommends solutions to address identified issues, and maximizes our customers' online impact in order to achieve their business goals.